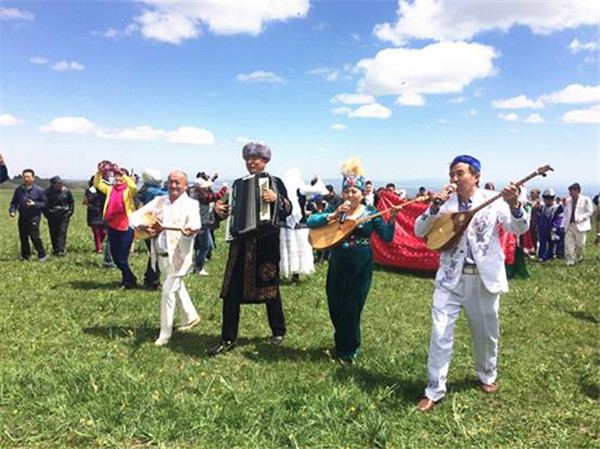 A traditional wedding of the Kazakh ethnic group was held at the Lujiaowan scenic spot, in Shawan county, Xinjiang Uygur autonomous region, May 21, 2016. [Photo/hongshannet.cn]
A blue sky, white clouds, vast grassland and galloping horses set a poetic and picturesque wedding scene in Northwestern China recently.
A cultural event, "Tacheng: The Flower Bloom" was held for news media from throughout the nation invited to experience the culture of Tacheng prefecture in Xinjiang Uygur autonomous region from Friday to May 29.