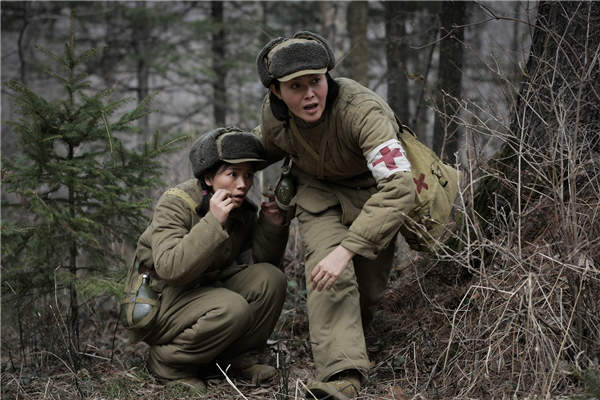 TV series The 38th Parallel focuses on Chinese soldiers in the Korean War in the 1950s.
Meng Ji, the Chinese TV series' director, says up to 80 percent of the battle scenes are based on history. The crew hired an expert team that specializes on Korean War history to guarantee that props and sets closely resembled arms, equipment and other items used in that war.
Two replicas of the M4 Sherman tank-used by American forces during World War II-were among the series' most expensive props.
When asked if such themes could lure viewers in an age now dominated by fantasy and romance dramas, the director says history deserves to be respected.
"We didn't make the series for money or entertainment.
"It's our duty to let present-day audiences know who sacrificed their lives for the peace and stability of our country," says Meng.
He also criticizes TV programs that tend to exaggerate history, saying they have a negative impact on young minds.
Zhang Guoqiang, the lead actor who plays fisherman Li, says he couldn't reject the role despite playing many military characters before. He learned the accents of the two Korean countries to make sure his dialogues were real.
"The Chinese soldiers' spirit and courage gave me inspiration, even at a personal level," says Zhang, 46.
He injured one of his knees during the shooting. The doctor asked him to rest for a month, but he insisted on working.
Zhang Hongrui, another actor in the series, says brotherhood and romance that also feature in the production are inspired from wartime happenings.
Contact the writer at xufan@chinadaily.com.cn