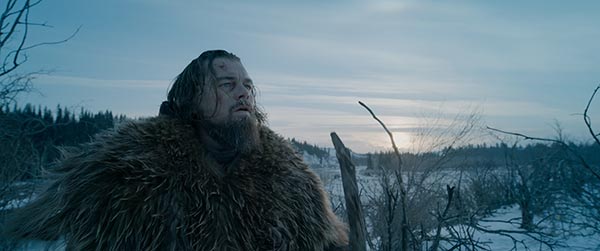 A scene fromThe Revenant. [Photo provided to China Daily]
Since the
movie
The Revenant
was released in China last Friday, box office sales have reached 250 million yuan ($38.4 million).
Compared to other Hollywood blockbusters in China, The Revenant is a surprising triumph. However, most industry insiders think this is an individual case that does not reflect the true market for Hollywood movies in China. Despite the success of The Revenant, they do not feel optimistic about the market in China for that type of film.
Timing has a big influence on box office sales. For example, the movies Gravity and Life of Pi were introduced to China just before they won Oscars, and Slumdog Millionaire was released in China one month after it won. All three of those movies performed well in the Chinese film market. On the other hand, movies like The King's Speech and The Artist, which were released in China almost a year after they won awards, earned only several million yuan each in the Chinese market.
A major reason for the lackluster success of some movies is the cultural barrier. Instead of blockbusters like Titanic and Gladiator, most of the movies that have won Oscars in recent years are more independent and non-commercial films like The Hurt Locker, Birdman and Spotlight. Chinese audience do not always respond well to the more obscure and culturally specific subjects of these movies since some of the cultural phenomena they display are not relatable to Chinese society.
The success of The Revenant in China cannot be reliably replicated. In addition to the fact that it was released 18 days after it won several Oscars, Leonardo DiCaprio already enjoys great popularity in China, which certainly contributed to movie's box office success. Moreover, the movie's $140 million budget also made it more like the usual commercial blockbusters that Chinese audiences tend to go see.
Related:
Dicaprio on the spot