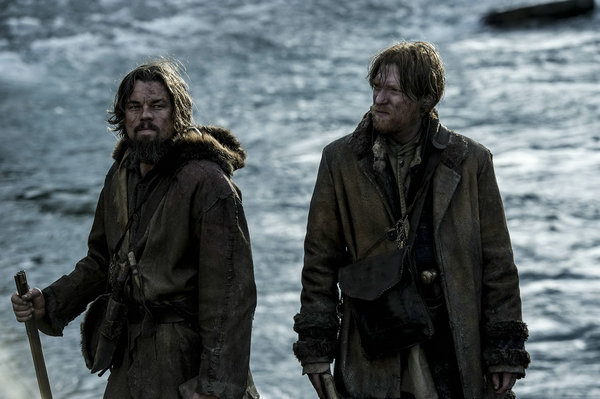 DiCaprio plays a 1820s fur trader in The Revenant, which won him the best actor award at this year's Oscars.[Photo provided to China Daily]
The much-anticipated release of The Revenant on the Chinese mainland has not been without controversy, as Hollywood megastar Leonardo DiCaprio finds out. Xu Fan reports.
He has again become the target of Chinese tabloids and Internet users, thanks to a poorly organized film publicity event on Sunday.
One of Hollywood's most popular megastars in China, Leonardo DiCaprio is regarded as a reason why Chinese, even those who are not film enthusiasts, keenly followed the 88th Academy Awards.
His role in the 1997 disaster epic Titanic, the highest-grossing blockbuster of that year on the Chinese mainland, won him a generation of fans in China, the world's second-largest movie market since 2012.
But his long journey to collect a golden Oscar statuette, after being nominated four times in the past 22 years, inspired a lot of spoofs and online jokes on Chinese social media.
So when the 41-year-old star finally won the award, many Chinese said online that his willingness to suffer "abuse", rather than his acting talent, "touched the demanding Oscar voters".
In The Revenant, DiCaprio plays a 1820s fur trader who survives in the uncharted wildness by eating raw bison liver, wading through icy water and lying in a dead horse's bloody belly to survive a frozen night.
As for his second brush with the tabloids and social media, what seems to have provoked the clash is a series of missteps at the publicity show for The Revenant.
Given DiCaprio's celebrity status and the movie's Oscar awards, it is not hard to understand the frenzy DiCaprio's visit to Beijing created.