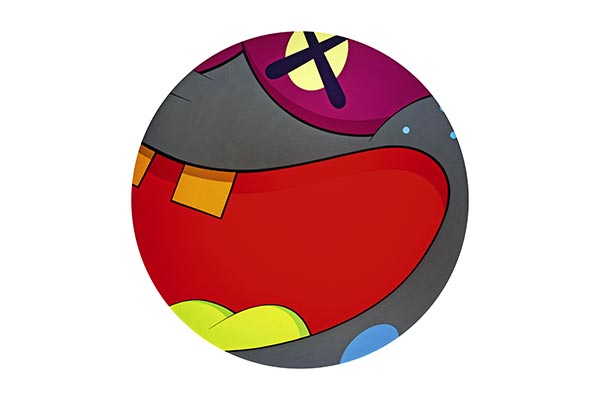 KAWS, Untitled. [Photo provided to China Daily]
The exhibition
They Would Be Kings
shows why street art could evolve from an underground movement built on graffiti and hip-hop to an accepted art genre today.
It charts the progression of street art by displaying works of pioneers such as Jean-Michel Basquiat, Keith Haring and Banksy.
The exhibition's title is derived from the calling of many street artists as "kings" since the early days of the art. Artists like Basquiat embraced the term by referencing the king and crown emblems in his works.
Steve Lazarides, the London-based street-art dealer who curates the exhibition, says he views the street art more as a philosophy than an artistic style. He believes street art is about "a sense of freedom from the frankly boring and blinkered confines of the traditional art world".
The exhibition is ongoing at Sotheby's Hong Kong gallery until March 26.