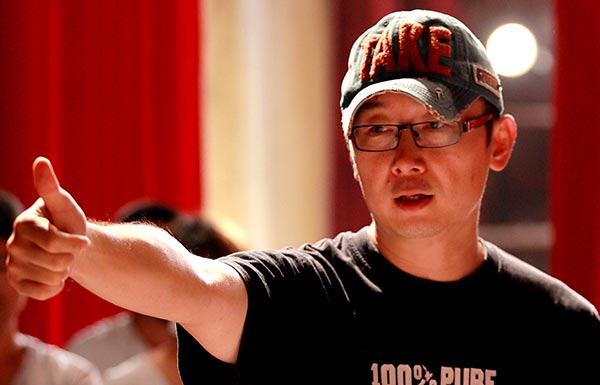 Director Lu Chuan. [Photo provided to China Daily]
Lu Chuan, the veteran Chinese director and winner of multiple international festival awards, has recently emerged as a favorite in Hollywood.
According to his Chinese studio, Lu will direct and produce American writer and journalist Peter Hessler's award-winning memoir River Town, which is produced by American studio Fugitive Films.
Based on Hessler's life as a teacher during his first years in China, the movie revolves around his memory of a time when China was on the brink of unprecedented change. In 1996, the 26-year-old Hessler arrived in Fuling, a town on China's Yangtze River, to teach at the local college as a Peace Corps volunteer.
Lu is also involved with another major Hollywood studio, recently working on the postproduction of a Disney nature documentary, Born in China.
The movie marks Lu's return to art-house productions, after he'd switched to commercial blockbusters since the 2012 royal conflict-themed The Last Supper.
Lu's last commercial movie, the 2015 fantasy adventure Chronicles of the Ghostly Tribe, adapted from a hit online novel featuring tomb raiders, has received mixed reviews from movie critics. While some hailed it a new height for Chinese special effects, some criticized the looseness of its narration.
Related:
Devil and Angel wins three 'brooms'