Tipple talk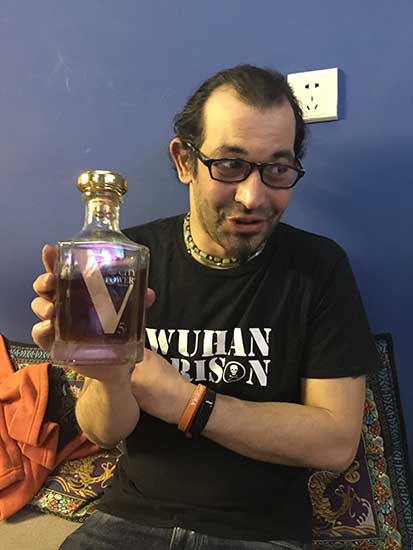 [Photo provided to China Daily]
BEIJING
Chinese sugar in a bottle
Rum made in China? Who knew?
Not surprisingly, Badr Benjelloun did, but even the affable owner of Cuju Moroccan Bistro and Rummery-Beijing's high priest of rum-"searched and begged" for months to put together 12 varieties made in the Middle Kingdom for a tasting. Most came from the sugar-cane rich Guangxi Zhuang autonomous region, though Yunnan province and even sugarless Beijing delivered intriguing samples for the tasting. While some were quickly voted most likely to succeed when mixed with Coke, others had intriguing potential straight up, including three of Benjelloun's own infusions and distillations from Seawolf (Beijing), The Hump Saca (Yunnan) and the vanilla-tinged San Barts (Guangxi). Many are available at Cuju, where Benjelloun will host future Wednesday-night rum tastings from other regions. Up next: Asia beyond China.
28 Xiguan Hutong, Dongsibeidajie, Dongcheng district; 010-6407-9782.