Giada breaks the mold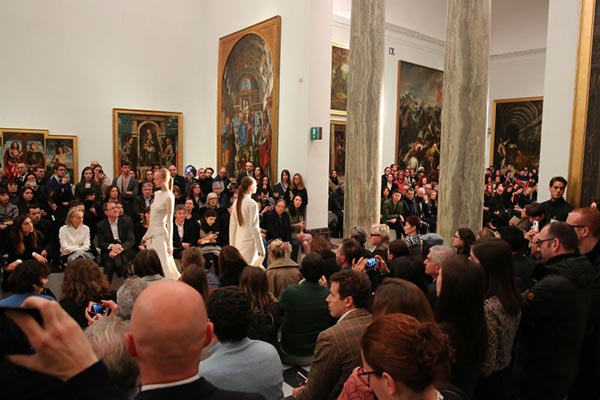 Italian luxury brand Giada presents 2016 Fall/Winter collection at Milan Fashion Week. [Photo provided to China Daily]
An Italian luxury house owned by a Chinese company marries European creativity with Eastern ambition. Sun Yuanqing reports.
Many brands want to make inroads into the Chinese luxury market, but it's not easy to get the formula right, especially at a time like this when purse strings have been tightened. Italian luxury brand Giada is among the lucky few to taste success in China. The brand saw a 9.1 percent rise in sales in 2015, making it one of the fastest-growing Italian luxury brands here.
The only luxury house that was born in Milan but is now owned and managed by a Chinese company, Giada is a hybrid-the product of two worlds. It has the creativity of Italy and the ambition of China.
Founded by Rosanna Daolio in Milan in 2001, the brand was acquired in 2011 by Redstone Haute Couture, which brought Valentino, Ferragamo, Yves Saint Laurent to China.
The label recently held its first runway show during Milan Fashion Week.
Paying tribute to its roots in fine art, the event took place at the Pinacoteca di Brera, Milan's most important museum, which houses one of the most prestigious collections of Renaissance art. This is also the first time that the museum has opened doors for a fashion show.