Giada breaks the mold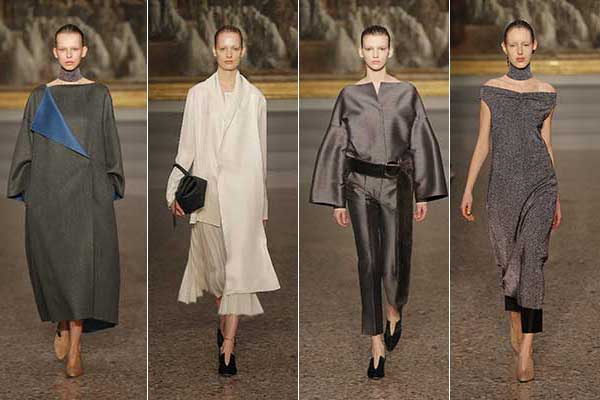 Models present creations of Italian luxury brand Giada in a runway show during the Milan Fashion Week.[Photo provided to China Daily]
Giada's latest collection continues its simplistic approach with clean lines and sleek silhouettes. But this time, the collection is subtler with softer edges, more body-conscious tailoring and warm hues like camel and pink.
The outfits are paired with architecturally structured handbags and ponyskin shoes. Precious metal disks unexpectedly embellish the necks and the arms of the models.
Like with his previous collections, creative director Gabriele Colangelo refers to art as his source of inspiration.
"Danish painter Anne Tholstrup's vivid spheres are the starting point-mixed with the idea of surrealist photography," he says.
"Every Giada collection starts from an artistic reference that influences the selection of the fabrics, the shapes and of course all the details of the clothes. An artsy and cultural point makes the collection's messages stronger and the full vision clearer."
Skirts and dresses feature intricate overlapping panels. Opulent coats highlight shifting volumes. And jackets employ oversized bell sleeves.
The artistic reference is also seen in the selection of the fabrics, which have always been a highlight in Colangelo's work.