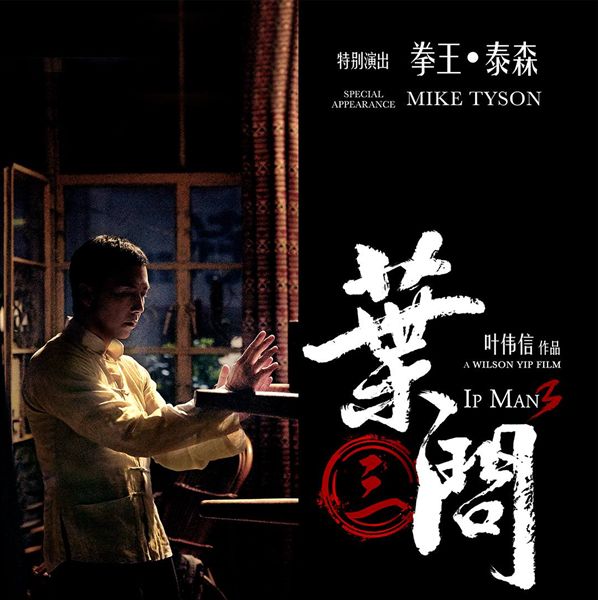 Poster of the film IP Man 3 [Photo/Mtime]
China's film market watchdog has suspended the distribution license of a distributor that committed fraud to jack up the box office figures for martial arts film "Ip Man 3."
Filmgoers and industry observers have been questioning the authenticity of the film's box office data after it reportedly raked in more than 500 million yuan (77.3 million U.S. dollars) in just four days after its premiere.
Beijing Max Screen, the film's distributor, admitted to having bought 56 million yuan's worth of the tickets itself, and the conspirators fabricated more than 7,600 screenings of the film that they claimed generated 32 million yuan in ticket sales, said the film bureau under the State Administration of Press, Publication, Radio, Film and Television in a statement released late on Friday.
The bureau said it had ordered Beijing Max Screen to suspend distribution for a month while it "rectifies all malpractices," and that it had given formal warnings to three electronic ticket-selling groups involved in the fraud.
Seventy-three cinemas were also given warnings. They will be named and shamed on the website of the China Association of Film Distributors and Cinemas.
Max Screen said in a statement that it had "studied and fully accepted" the punishment.
"The company solemnly pledges to learn from the experience and comply with the rules," the LA Times quoted the statement as saying.
"These kinds of issues could be considered inevitable in a young industry, but box office fraud has become so serious that it is already harming Chinese cinema," said Zhang Hongsen, head of the film bureau.
The Chinese film industry has been blighted by cinemas and distributors cheating to inflate box office, through means such as taking a film's earnings into another's count or claiming ticket sales for screenings far above that auditorium's capacity. Cinemas have even been known to sell hand-written tickets.
While most of these tricks are pulled to hype a film so as to attract greater sales, cinemas also attempt to avoid sharing box office earnings with filmmakers and other parties.
After earning a record 44 billion yuan (6.7 billion U.S. dollars) in 2015, Chinese cinemas made history once again this February when their monthly box office surpassed that of North American cinemas, adding to speculation that China's annual box office could soon surpass North America.
"A successful screening market is the foundation for our film industry. In China, box office is crucial to the income of film producers," Zhang said, vowing measures to halt such misconduct.
Dozens of cinemas received punishment ranging from warnings to removal of funding support and business suspension for box office fraud in 2015.
Earlier this year, authorities launched a campaign targeting box office misconduct, unlicensed copying and recording of films as well as poor screening quality.
"Filmmaking and screening are two wings of one bird and they have to rely on each other. Only a regulated and healthy market can give birth to quality films," Zhang said.