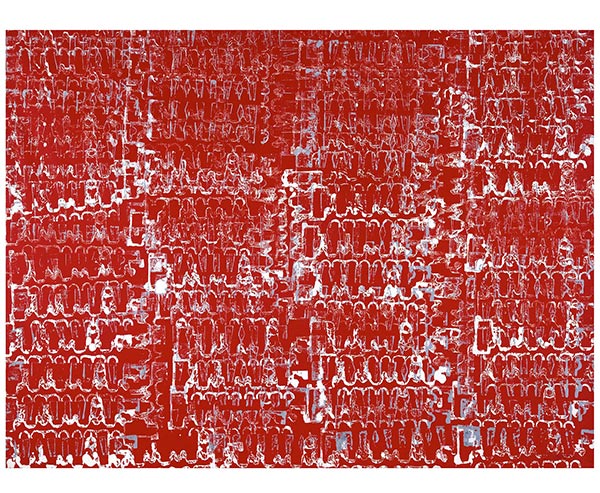 Arman by Georges Poncet. [Photo provided to China Daily]
A Modern Adventure, an exhibition of selected works from the Renault Art Collection, has toured to the Hubei Museum of Art in Wuhan, the provincial capital, after a two-month showing at Beijing's Today Art Museum.
The exhibition reviews the French corporation's daring spirit to reach out to avant-garde artists in the 1960s for commissions. Before the program came to a halt in 1985, more than 30 artists had created paintings and sculptures based on their visits to Renault's factory workshops and communication with car designers. These creations formed the Renault Art Collection.
The project resumed in 2000 and also involves Chinese artists He An and Wen Fang, whose works are also displayed.
Other featured artists include Jean Dubuffet, Robert Rauschenberg and Armand Fernandez.
Greek artist Takis once spoke of his participation in the Renault project, saying, "It was an unique experiment for the period, inasmuch as this very major industrial enterprise was taking an enormous risk, gambling on the future. It is important to understand how little chance artists of our generation had in those years of being involved in that kind of public or private commission."
The exhibition ends on June 19.