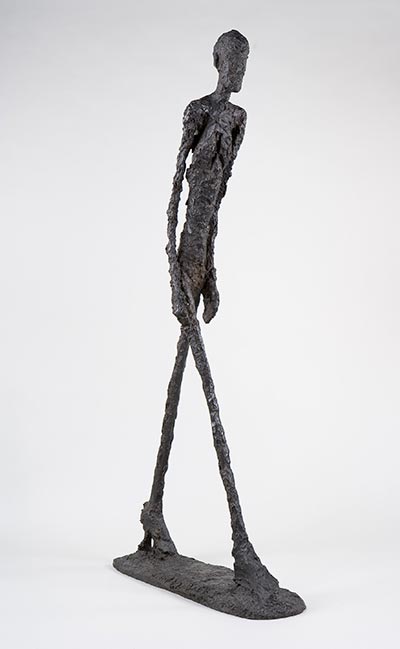 Walking Man I. [Photo provided to China Daily]
The long-anticipated grand retrospective exhibition of Alberto Giacometti has opened at Shanghai's Yuz Museum, with a display of the great sculptor's 250 works made between 1917 and 1966.
A partnership between the museum and Paris' Giacometti Foundation, the exhibition reviews Giacometti's long career, during which he created a vocabulary that embodied the modernism spirit and left an enduring influence on the world's community of artists that continues today.
Highlights include the well-known figure Walking Man, which portrays the postwar human psychology of the 20th century.
"He seems to move forward, against all misfortune, toward an unchartered territory of which he is not afraid," says Budi Tek, the Chinese-Indonesian entrepreneur and collector who founded the Yuz Museum. "It's that wide freedom of movement that Giacometti's walking man conveys to me."
The exhibition runs until July 31.