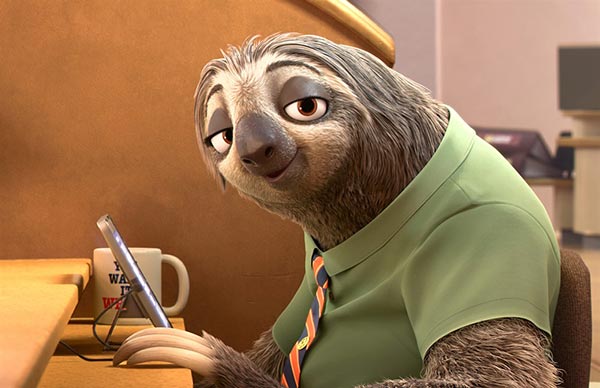 A scene from Zootopia. [Photo/Mtime]
The animated Disney film
Zootopia
trampled all rivals for another week to become the highest grossing animation ever in the Chinese market.
Pulling in an added 384 million yuan ($59 million) in the week ending March 20, the film, which revolves around a rabbit police officer and a fox in the Zootopia animal kingdom, beat former top earner Kung Fu Panda 3 with 1.12 billion yuan in box office so far. Zootopia was released on March 4.
The Revenant was a respectable No 2 in the week, earning 208 million yuan.
Gods of Egypt came in third, with 82.2 million yuan.
The fourth place went to domestic action movie Ip Man 3, which stars former boxing champion Mike Tyson. It scored about 55 million yuan, China Film News reported on Wednesday.
Rounding out the top five was domestic rom-com The Rise of A Tomboy, grossing 33 million yuan.
Related:
Zootopia sloth, foxes shoot to stardom in China