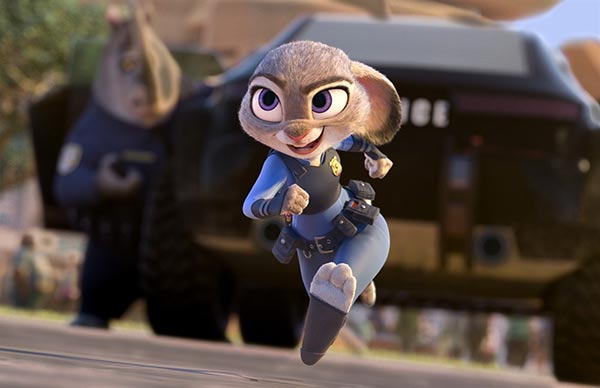 A scene from Zootopia. [Photo/Mtime]
Walt Disney Animation Studios witnessed a wonderful start of its 3D animated film
Zootopia
this weekend.
Zootopia opened with an estimated $73.7 million in North American ticket sales this weekend from 3,827 theaters. That's better than the previous best-selling feature cartoon from Disney, 2013's Frozen and its $67.4 million opening weekend, according to the movie box office watcher website comScore.
Compared to the most recent film from Walt Disney Animation Studios, Zootopia opened an impressive 31 percent ahead of the $56.2 million start of 2014's Big Hero 6.
The audience for Zootopia skewed towards female moviegoers which is up to 53 percent and towards moviegoers 25 years and younger which is up to 54 percent. Family audiences represented 73 percent of the film's overall audience.
Zootopia received an "A" rating from opening day audiences on CinemaScore and currently maintains a 98 percent positive score from critics on RottenTomatoes.
The R-rated action movie London Has Fallen was in second place for the Friday-through Sunday period, with a $21.7 million ticket sales sum.
And the R-rated thriller Deadpool had another good weekend, with $16.4 million on its third weekend of exhibition. The film has grossed $311.2 million over 24 days of showings.
Paramount's Whiskey Tango Foxtrot debuted in fourth place with an estimated $7.6 million. The R-rated comedy starring Tina Fey opened below expectations and registered one of the lower debuts of a wide release staring Fey to date.
Rounding out the rest top 10 movies this weekend at theaters in the United States and Canada were Gods Of Egypt ($5 million), Risen ($3.9 million), Kung Fu Panda 3 ($3.5 million), The Revenant ($3.3 million), Eddie The Eagle ($3.1 million) and The Witch ($2.5 million).
Related:
China monthly box office surpasses North America's