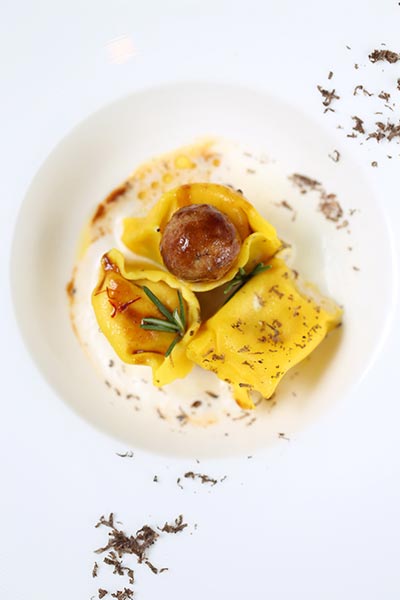 [Photo provided to China Daily]
Canada is the second-largest barley- and wheat-growing country by volume and provides an abundance of the very best feed for cattle production. The result is on plates at Cepe all month as chef Fabio Nompleggio cooks succulent beef from Canada in a variety of ways to produce authentic Italian flavors, including beef tartare, oxtail praline and ossobuco ravioli. A la carte, prices range from 105 ($15.90) to 588 yuan, but if you come hungry, get more for your money with set meals starting at 688 yuan for four courses.
Cepe restaurant, Ritz-Carlton Beijing Financial Street, 1 Jin Cheng Fang Street (East Financial Street), Xicheng district, Beijing. 010-6601-6666.
Related:
Italian chef from Naples brings a feast for the eyes to Shenzhen