Star grazing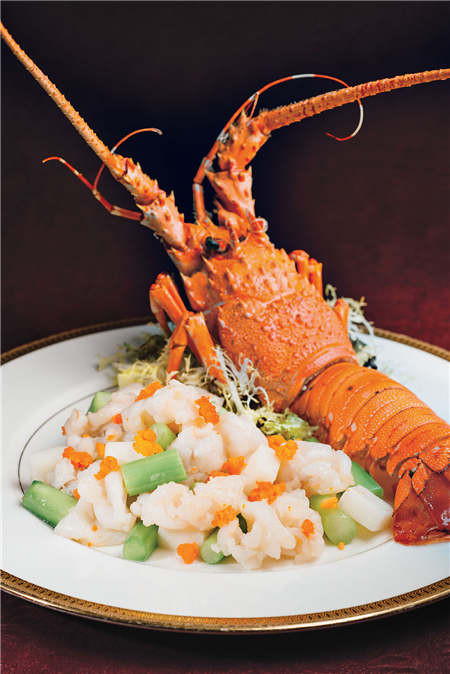 T'ang Court's dishes for the Chinese New Year include sauteed sliced lobster with crab roe. Photos provided to China Daily
After new kudos from Michelin, T'ang Court's kitchen team has no time to rest on its laurels. Mike Peters explores why critics love this Cantonese gem in Hong Kong.
Kwong Wai-keung, the executive chef for Chinese cuisine at The Langham hotel in Hong Kong, has a problem.
His culinary domain, T'ang Court, is now a Michelin three-star restaurant. It's the only restaurant that moved up from two to three stars in the 2016 Michelin Guide for Hong Kong and Macao. Furthermore, it's one of only three Cantonese restaurants on Earth to grab that third star.
You might think that's hardly a "problem". You might think Kwong doesn't have a care in the world-that he's a guy with a big smile, dancing from one champagne party to the next ever since he got the good news late last year.
Kwong's problem, however, can be summed up in two words: What now?
"There are quite a few two-star restaurants out there," says Langham publicist Jenny An. "But getting the third star is much rarer-and keeping that third star can be even harder."
That's why Kwong is already busy thinking about the day, a few months from now, when the next secret tasters will slip in to make a judgement for next year's guide.
"Receiving three Michelin stars is a true reflection of our commitment to serving quality Cantonese cuisine. Our mission is continuing the tradition of excellence and making every dining experience at T'ang Court memorable for our guests," says Kwong.