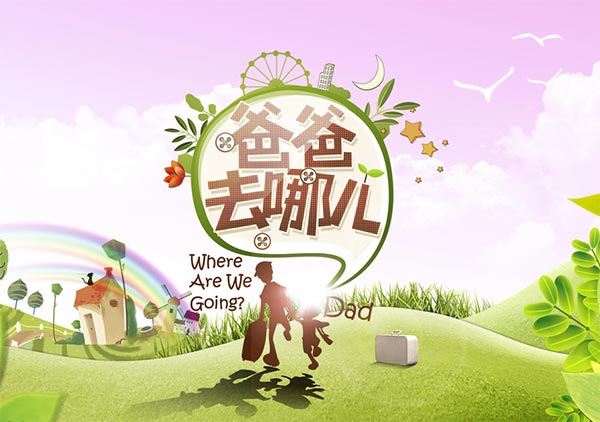 Poster of Where Are We Going, Dad?. [File photo]
It's being reported the hit Chinese reality show
Where Are We Going, Dad?
could end up being cancelled.
The suggestion comes amid reports China's media watchdog is planning to curtail reality TV shows featuring teenagers, particularly ones featuring children of celebrities.
It's still not clear why the new regulations are being brought in.
Hunan TV, which produces Where Are We Going, Dad? says its too early to say whether the show will be cancelled, saying its planning to make adjustments to its production to try to fit the new regulations.
The impending 4th season of the hit show, which was due to hit screens this summer, had already attracted over 1.5 billion yuan worth of advertising.
Adapted from a popular South Korean show of the same name, Where Are We Going, Dad? features a group of celebrity dads taking their young children on trips across China, with various challenges put before them.
The program first aired in 2013 and became an instant hit in China, as it humanizes celebrities by showing how they interact with their children.
Related:
Veteran actress stars in new TV drama