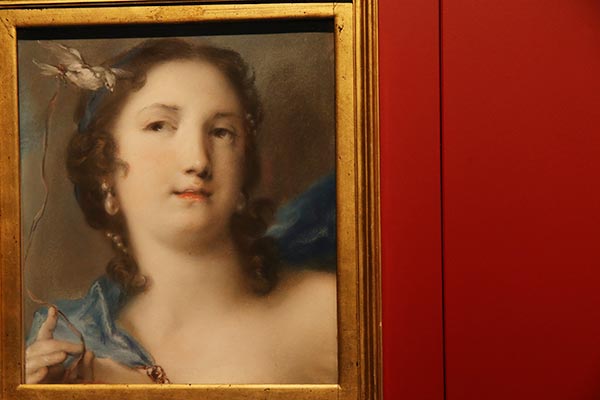 Italian masterpieces dating to the mid-15th and 18th centuries are now on display at the National Museum of China. [photos by Jiang Dong/China Daily]
Venice and Venetian School, an exhibition of Italian art covering the period between mid-15th century and 18th century, is now on at the National Museum of China.
The show at the Beijing museum has 77 paintings and sculptures on display, with more exhibits expected to replace the current lot by July. Featured artists include Giovanni Bellini, Titian and Tintoretto, whose versatility and creativity have left deep impressions on artists in Europe and the world over.
Running through January, the current exhibition is the last of a three-part series of shows on Italian art being held at the same museum since 2012.
The two previous shows on Florence, Rome, Baroque art and the Renaissance, drew some 700,000 visitors.