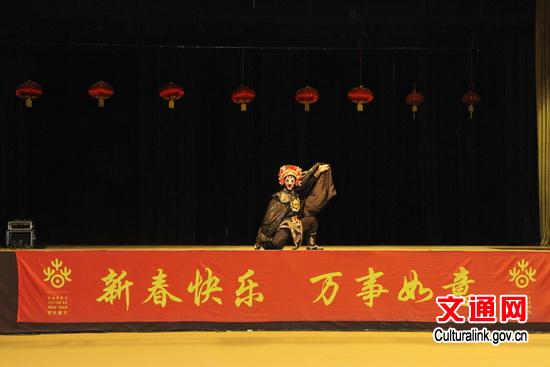 An artist performs face changing of Sichuan opera at the gala in Veliko Tarnovo in Bulgaria, Jan 31, 2016. [Photo/Culturalink.gov.cn]
A Chinese New Year concert and Spring Festival gala were held in Veliko Tarnovo, a former capital of Bulgaria, on Jan 31. The performances marked the opening of "2016 Happy Chinese New Year" in the southeastern European country. About 2,000 people attended the gala.
Artists from Hebei province played traditional Chinese folk music and pipa (a four-stringed plucked instrument) performer Tu Shanxiang was featured. The artists also performed Bulgarian folk songs with the traditional music instrument.
A lion dance, acrobatics and face changing of Sichuan opera were also included.
The "Happy Chinese New Year" cast made a three-day stop in Varna, another city in Bulgaria, and will leave for the Czech Republic on Friday.