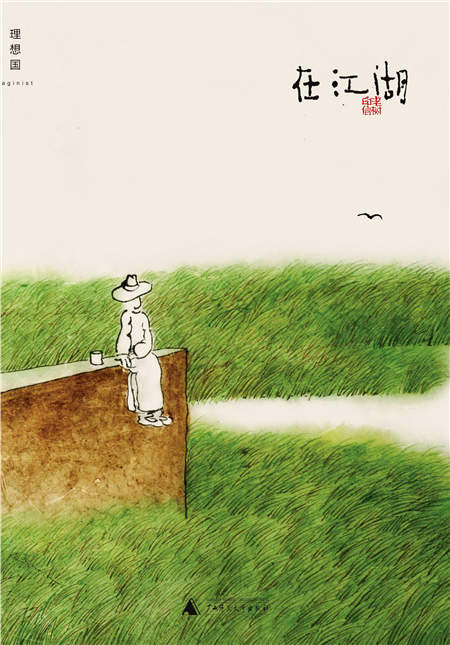 Zai Jiang Hu, a book by Liu Shuyong, published by the Guangxi Normal University Press. Photos provided to China Daily
He paints about everyday subjects. While some critics say Lao Shu's paintings have the same patterns as ancient masterpieces-with drawings, calligraphed poems and signature seals-his mastery of photography and graphics make his works seem alive. Mei Jia reports.
Liu Shuyong is a university professor with a Chinese language and literature major.
But his claim to fame is Chinese-style paintings and photography. He is better known by his pen name, Lao Shu.
Now, a French firm is publishing a collection of his works.
His signature image of a man in a Chinese long gown wearing a Western bowler hat, and who has no facial features, has gained him more than 1 million fans on Sina Weibo, China's answer to Twitter, since he started posting his work online in 2011.
Each work is accompanied by a short poem.
His works cover subjects like the "Monday syndrome", "waiting for the annual bonus", and "being bored of checking WeChat updates".
Critics and fans say his works offer something they never thought of earlier and help ease the stresses of modern living.