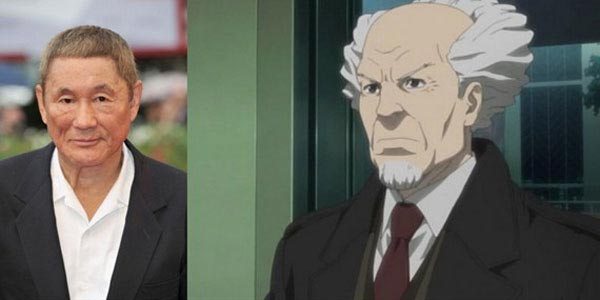 Takeshi Kitano and the character in the manga Ghost in the Shell he's set to play. [Photo/Mtime]
Japanese director and actor Takeshi Kitano is set to team up with actress Scarlett Johansson in the live-action adaptation of
Ghost in the Shell
.
Based on the famous Japanese manga series, it's the story of a female cyborg who leads a task force to stop dangerous extremists destructing cyber technology.
Kitano will play the chief of public security in "Section 9".
The film will be Kitano's first Hollywood role since 1995, when he starred opposite Keanu Reeves in Johnny Mnemonic.
Snow White and the Huntsman director Rupert Sanders will take the helm of the adaptation.
The movie is set to hit theaters on March 31 next year.
Related:
Winners pose with their Oscars
Disney's Zootopia tops North American box office with $73.7m