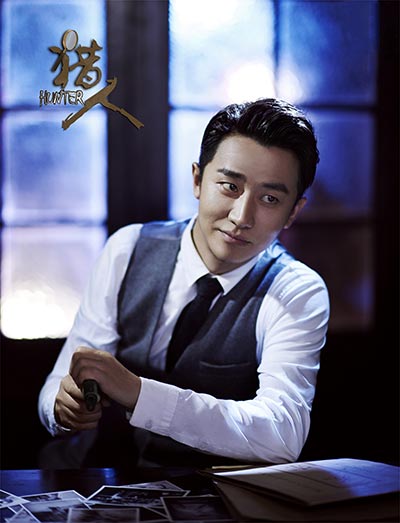 Huang Xuan plays the lead role in the forthcoming series Hunter. [Photo provided to China Daily]

Hunter, something of a Chinese answer to BBC's hit TV series Sherlock, will come to China's small screen on March 21.
The 41-episode crime-drama series, airing with two episodes per night, will be broadcast on Beijing Satellite TV and the video-streaming site Le.com.
Set against the backdrop of a fictionalized town in 1949, the drama centers on a private detective, who solves a series of mysterious killings and robberies with a common thread: a fleeing Kuomintang spy.
Huang Xuan, a veteran actor who has appeared in scores of popular television dramas, stars as the detective, who has some similarities to Sherlock Holmes.
"But my role is more like a normal man," Huang jokes, referring to the detective's romance in the series.
Because the tales have some scenes featuring magic shows, director Xu Ang says he has used a lot of stage-play elements in the television production, such as the design of costumes, sets and role personalities.
"Compared to a movie or TV series, the stage play has much fewer means to display different space and timing," he says.
"The stage play demands good acting, which gives me a lot of experience to train the actors."
Related:
Popular reality TV show may face the axe