Eat beat
ZHENJIANG
Celebrating soy, vinegar
Zhenjiang is a star in China's culinary firmament for its legendary black rice vinegar. But every year ahead of the Spring Festival, people in the Jiangsu provincial city buy large amounts of soy sauce before the Spring Festival. On Saturday, people lined up in front of Hengshun, a century-old brewing corporation better-known as a vinegar producer, waiting for the opening hour. A four-day campaign extolling the virtues of soybeans and the city's famous vinegar is underway.
BEIJING
Brews and more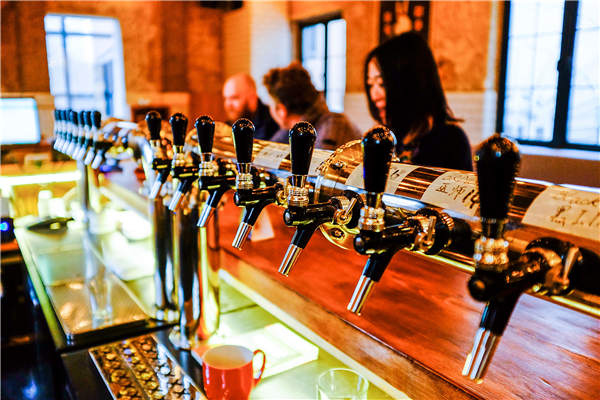 [Photo/China Daily]
A slowly expanding menu, including a terrific pulled pork sandwich, is creating buzz at the newly opened Arrow Factory Brewing in Beijing's Sanlitun area. The expansive new location for the brewpub will offer daily deals on some of Arrow's most popular pulls: the new Oatmeal IPA on Tuesday, the Amber Ale on Wednesday and the Seeing Double IPA on Thursday before closing for the Lunar New Year holiday from Friday until Feb 18.
1 Xindong Lu, Chaoyang district. 010-8532-1977.