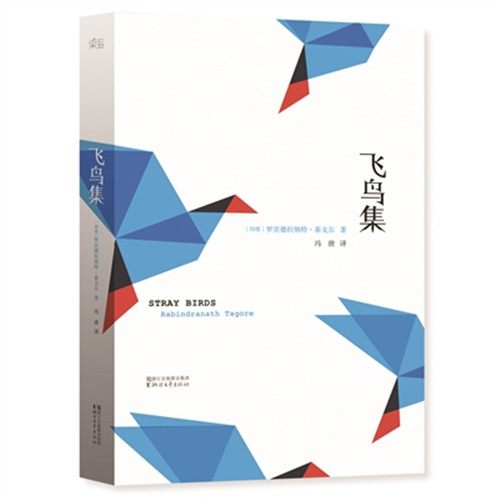 Stray Birds translated by Feng Tang. [File photo]
The Chinese version of Rabindranath Tagore's Stray Birds translated by renowned Chinese writer Feng Tang was stripped off the shelves today following criticism over its "astray interpretations".
The translated line that received most criticism was when "The world puts off its mask of vastness to its lover" was translated to "The world unzipped his pants in front of his lover".
Another criticized part lies in the word "hospitable" in the line "The great earth makes herself hospitable with the help of the grass". Feng translates this using the Chinese word "sao", which is closer to the English word "flirtatious".
Zheng Zhong, president of the publishing house said, "We received complaints from the readers and negative comments from the media. We decide to recall the book and reevaluate the book before we make a decision of how to deal with it."
Feng doesn't seem to be bothered much by the matter. Soon after the notice was released, Feng said in an interview with The Paper (a Chinese news portal) that he believed "history and literature would make their judgment", and that time shall speak, so shall the work itself.
But such confidence became rather pale confronting what negative comments embraced him since the three-months to finish book was issued in July.