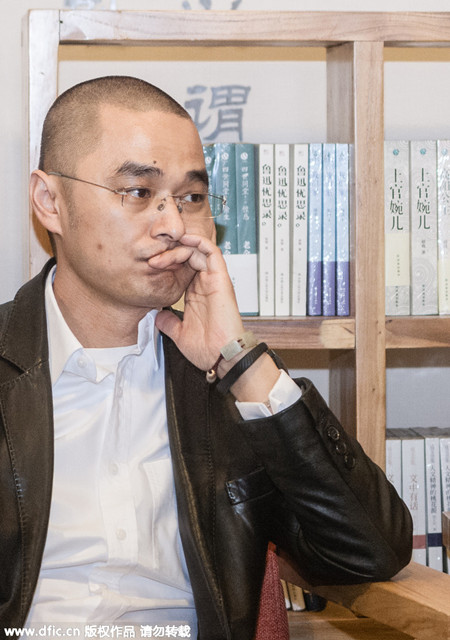 Chinese writer Feng Tang. [Photo/IC]
"The boasted poet would only flaunt with obscenity, to meet the curiosity of the vulgar readers. Please don't apply your hormone storytelling on Tagore," said Qinwo, a user on Chinese SNS site douban.com. Most comments blast Feng's vulgar and cheesy interpretation has harmed the simple and sublime beauty created by Tagore.
On douban.com, the book received an average of only 4.1 points, a rather disappointing rate compared to Zheng Zhenduo's version, which got an average of 9.1 points.
Despite criticism, however, there are also those who favor Feng's translated work." Tagore is a poet, and so is Feng. A poet's view of another poet is surly different from that of a translator's. This is rather helpful in understanding poems," said a senior Chinese publisher who chose to remain anonymous in an interview with China Daily Website.
A Chinese sociologist and sexologist, Li Yinhe, also voiced support for Feng's poems. She wrote an article in her sina blog yesterday, saying that Feng's version of Stray Birds is the best Chinese translated version ever.
"If we compare Feng's version with that of Zheng's, it makes no effort to see that Feng's version is poem, but Zheng's merely interpretation of poem. Feng exceeds Zheng in terms of poetic quality, as he has brought out the beauty of poems, only in his way.
If there is a flaw in Feng's works, then, it is being too 'Feng'," Li said.