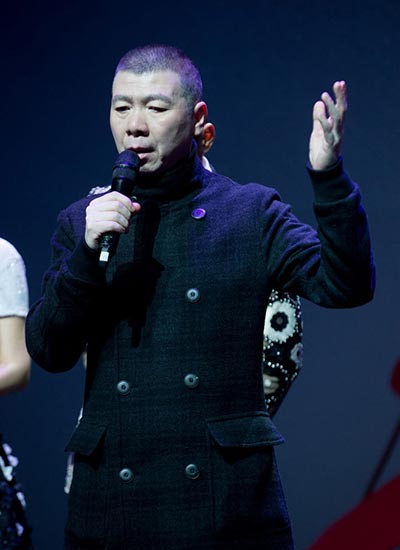 Director and actor Feng Xiaogang attends the premiere of Mr. Six in Beijing. [Photo/Xinhua]
Stars have walked the red carpet for the premiere of Chinese film "Mr. Six" in Beijing.
Feng Xiaogang, who won the "Best Actor" award at the Golden Horse Film Festival a month ago, was joined by director Guan Hu, actress Xu Qing, and actors Wu Yifan and Li Yifeng.
A number of famous actors and actresses who have appeared in Feng's movies, including Fan Bingbing and Ge You, also showed up to support the film at the premiere.
This is the second time that Feng played a lead role in a movie and it might be his last.
After he received the "Best Actor" award he said that he would quit acting in movies.
"Today's premiere makes me think about the premieres I attended for my former movies. It has been two years since I directed movies. This time, I'm very honored to play in Mr. Six, directed by Guan Hu. I really appreciate this experience and this premiere."