Seasonal Blue Frog menu all about beef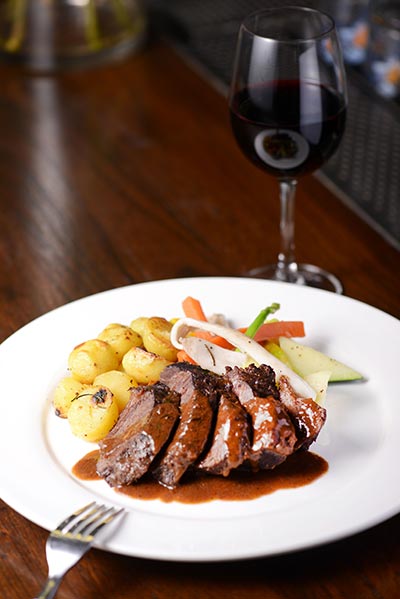 Port wine braised beef cheek. [Photo provided to China Daily]
Blue Frog Bar & Grill, a popular restaurant and bar chain headquartered in Shanghai with branches all over China, has launched a new menu with a variety of beef dishes for diners to relax and enjoy in winter time.
Although known for its Western cuisine, the restaurant chain's newly launched "All About Beef" winter menu incorporates Chinese traditions.
The menu highlights a wide selection of classic Western fare made with beef, such as winter beef consomme, port-wine braised beef cheek and braised beef brisket with bacon-leek gnocchi, because Chinese people believe beef is the best food source to nourish vitality in winter.