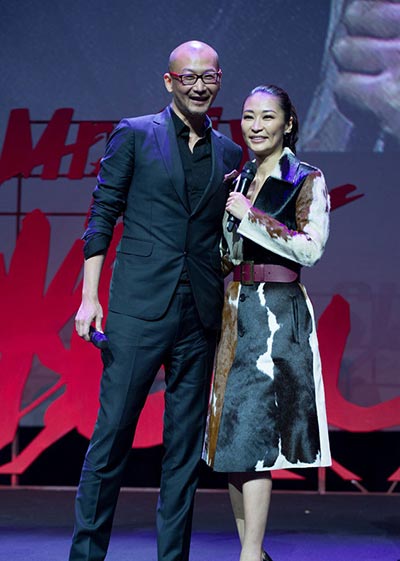 Director Guan Hu and actress and wife Liang Jing attend premiere of Mr. Six in Beijing. [Photo/Xinhua]
The film is a modern tale of Mr. Six, a middle aged former kingpin who reigned over the Beijing streets for years.
As he lives in a world that is bound to be destroyed by modernity, the film portrays the battle between him and a much younger drag-racing street gang leader, played by Wu Yifan.
Wu said the most challenging part of making the film for him was the pressure of acting with Feng.
"Actually, this kind of stubborn and honest person exist in all walks of life, but I think the perfect person to play Mr. Six is Feng Xiaogang. In terms of life experience and temperament, director Feng is the perfect person to play Mr. Six."
Mr Six is set to hit Chinese theaters on Dec 24.