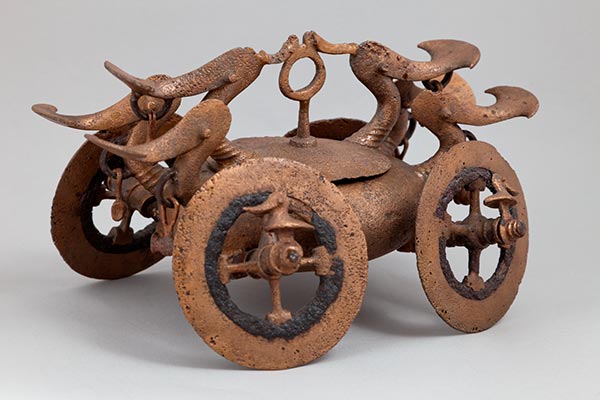 An item displayed at Treasures from Romania. [Photo provided to China Daily]
An exhibition, titled
Treasures from Romania
, which gives an introduction of the country's diverse cultural heritage, dating from prehistoric times to the late 18th century, will be opened at the National Museum of China in December. Visitors would be able to see more than 400 historical artifacts.
On show will be stone wares, ceramics, works of glass, mural paintings, manuscripts and textiles, mainly from the National Museum of Romanian History.
The exhibition runs through March 2016.
Chinese artworks were first exhibited in Romanian museums in the 1970s. An exhibition of Chinese cultural relics toured Romania in 1973. It was followed by another showcase of Chinese ceramics from the Song (960-1279), Yuan (1271-1368), Ming (1368-1644) and Qing (1644-1911) dynasties in 1985.
To mark the 40th anniversary of the 1973 exhibition, several Chinese museums exhibited ancient bronze ware, terra-cotta statues and other artifacts at the National Museum of Romanian History in 2013.