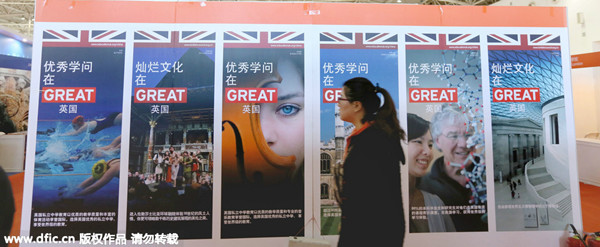 [Photo/IC]
The UK remains one of Chinese students' top three destinations for studying abroad, and the growing number going there in recent years has not gone unnoticed.
In January, the UK's Higher Education Statistics Authority said more first-year students from China enrolled at British universities than those from all European Union countries combined. In total, 58,810 Chinese undergraduates started studying in Britain last year.
Let's take a look at the UK universities that attracted the most Chinese students last year, according to the Cultural and Education Section of the British Consulate-General.