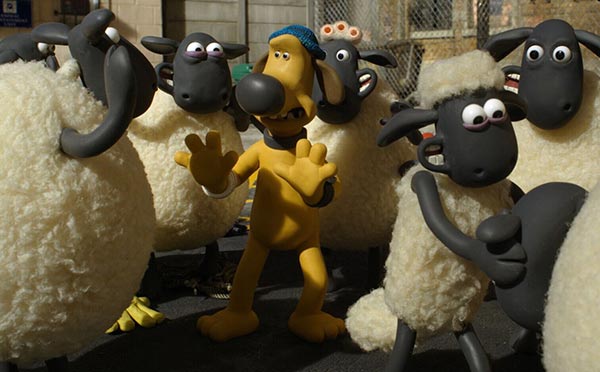 Shaun the Sheep Movie, adapted from a popular British animated TV series, will be screened on the Chinese mainland this weekend.[Photo provided to China Daily]
Alongside children, Shaun and his flock have gathered many adult fans in China, as evident from popular reality TV shows-Divas Hit the Road and Running Man-on which the cartoon characters appeared on T-shirts as cultural icons.
By Tuesday night, the movie had up to 11,000 followers on Sina Weibo, the Chinese equivalent of Twitter, and more than 8,000 reviews on Baidu Tieba, one of the country's largest online movie platforms.
In the era of computer-generated imagery, such cartoon titles spark nostalgia among younger Chinese, many of whom grew up watching clay models or puppets of animated characters on TV series in the 1980s.
"They were like puppets manipulated by the animators. With skeletons inside their clay bodies, they could move their arms, legs and eyes," says Starzak, 56, known for the clay animation comedy franchise Creature Comforts. He uses his fingers on a tabletop to show what is known as the stop-motion effect.
Stop motion, a technique that originated in The Humpty Dumpty Circus (1898), makes a physically manipulated object or person move in small increments between individually photographed frames, creating the illusion of continued movement, when the series of frames are played in a sequence.
Up to 150 crew members worked for three years on Shaun the Sheep Movie at Aardman Animations, sometimes with just a few seconds of the 85-minute feature completed at the end of a long day.