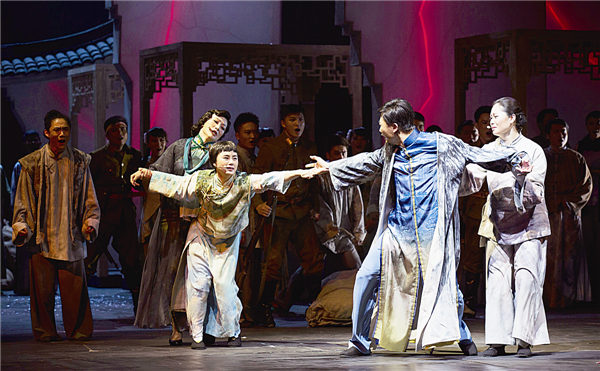 Scenes from the Tale of Guoyun Lou, that tells the story of an important Chinese library. It will be staged on Mar 20, 21. Photos provided to Shanghai Star
Original Chinese musicals are key to the genre's long term viability in the local market, and a festival at Shanghai Culture Square is hoping to unearth homegrown talents. Zhang Kun reports.
Having presented dozens of foreign musicals in recent years, Shanghai Culture Square is making great efforts to introduce original Chinese musicals.
In March, four new Chinese musicals will be staged at the theater. This is the fourth year Shanghai Culture Square has hosted the festival of original Chinese musicals.
"China's musical industry ultimately will produce successful original plays," says Fei Yuanhong, program director of Shanghai Culture Square. "The industry won't be sustainable if original Chinese musicals are not developed.
"That is why we need to provide our stage for these new plays, and introduce them to the audience."