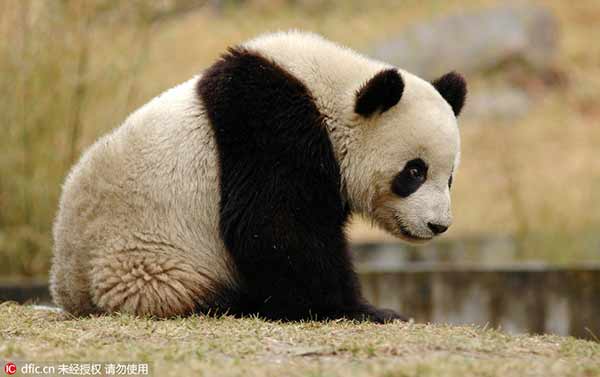 A panda in Sichuan on March 7, 2008. [Photo/IC]
Three provinces in China will come together to build a national park for pandas to better protect the species , reported xinhuanet.com on Wednesday.
The habitat of wild pandas has been shrinking in Sichuan, Shaanxi and Gansu due to the increasing human activities and climate change.
And the habitats are located in different areas of the provinces and isolated geographically.
According to statistics from the provinces, the wild pandas have been separated into 33 local species among which 22 face the risk of extinction, especially 18 species that have less than 10 pandas left in each species.
The national park under the plan will cover three provinces, crisscrossing numerous world natural heritage sites, natural conservative areas, forest parks, geological parks and scenic spots.
Although it could be difficult to manage the national park as different organizations could be in charge of their own jurisdictions.
The aim of the park is to make the protection of habitat as comprehensive as possible.
China has been running ecological habitat for protecting pandas for years. The number of wild pandas reached 1,864 according to a study in 2014.