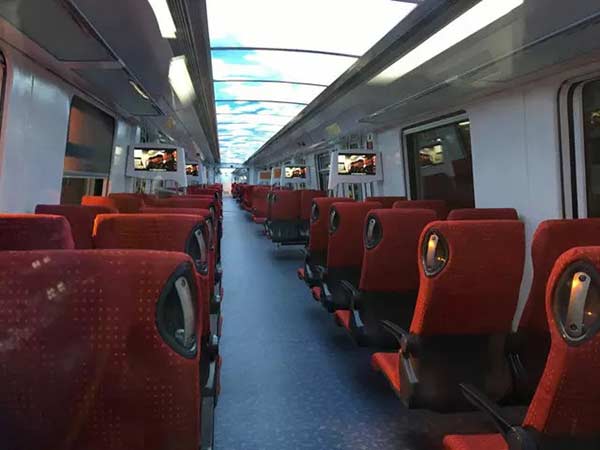 The "business class" carriage in Shenzhen metro line 11.[Photo/people.cn]
Photo shows the almost empty "business class" carriage of metro line 11 in south China's Shenzhen city. The less well-equipped yet cheaper "economy class" is at the same time fully occupied. Price of the former is three times of the price of the latter, and thus the dramatic difference.
Citizens complain that having "business class" in subway is totally unnecessary.
Shenzhen metro line 11 was opened less than a month ago.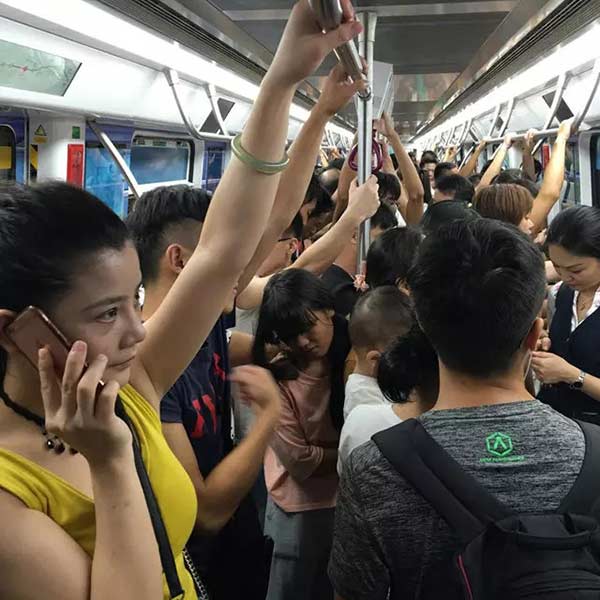 The "Economy class" in Shenzhen metro line 11.[Photo/people.cn]