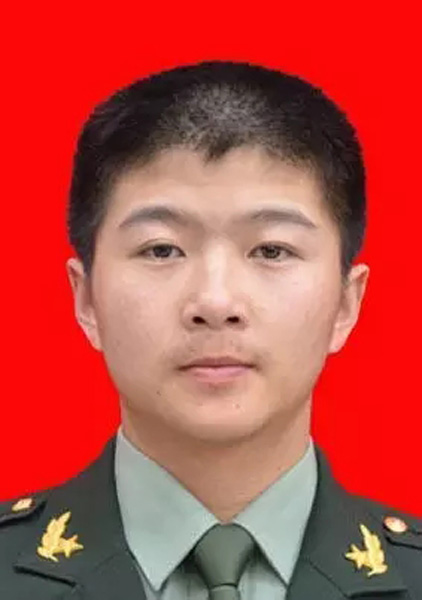 A photo of Liu Jingtai before his missing. [Photo from web]
In Minhou county, Fujian province, more than 2,000 residents volunteered to search for a missing PLA flood fighter who had been caught in a mudslide, Fuzhou Evening News reported.
The county was hit by floods after typhoon Nepartak moved inland over the weekend. Liu Jingtai, the missing soldier, was working with Lin Bianjian and Tu Renbing to save a resident on Saturday, when they were carried into floodwaters by a sudden mudslide.
Lin and Tu were rescued 50 minutes later nearly 12 kilometers downstream and sent to a hospital. Liu was missing.
After the news spread, people volunteered for the search, together with 300 soldiers, nine drones and more than 100 vessels. Liu's status was unknown as of Monday evening. 
Other dramatic stories during China's floods