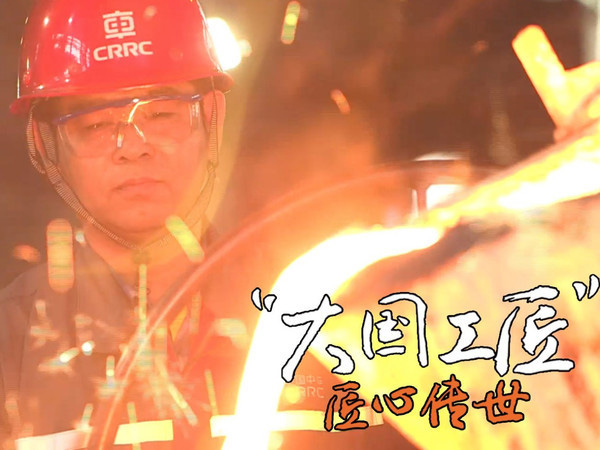 Mao Zhengshi stares at the molten iron during the pouring procedure. [A still image from China Central Television]
"No error, not even a little." That is what 52-year-old Mao Zhengshi has always told them during the iron casting work at the factory of the CRRC Dalian Locomotive & Rolling Stock Co Ltd, his apprentices said.
Mao, a senior technician, has worked for 31 years in the casting factory of the Dalian company, one branch of the country's rail equipment producer China Railway Rolling Stock Corp.
Mao has used his experience in creating advanced cast iron products to lead the world at the contemporary age, which helps his company to gain business contracts from global companies.
The Dalian company has named a team led by Mao as "labor model creation studio," an honor to Mao who has forged his authoritative status in the casting factory after conquering many technological challenges.
"Our products have been exported to more than 20 countries and regions. And only having technological advantages, we could take the market," said Mao, who produces turbines for engines and wind turbines.