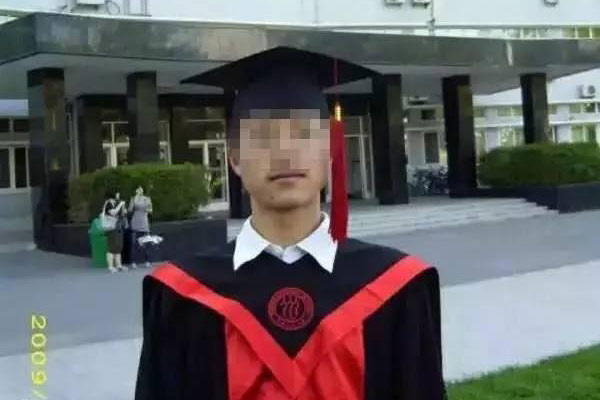 Lei Yang. [Photo from web]
Relatives of a man who died in police custody on Saturday posted an item on social media on Tuesday questioning the official account after the man was detained by police on suspicion of soliciting prostitutes.
The family of Lei Yang, 29, claims he left home in northern Beijing at around 9 pm to meet relatives at Beijing Capital International Airport who were scheduled to arrive at 11:30 pm. He was pronounced dead after being taken to a hospital by the police sometime after 10 pm.
In a statement posted on Monday night, the police in Beijing's Changping district said they received a tip around 8 pm on Saturday alleging prostitution activity at a foot massage business in a residential compound on Huoying Street. They subsequently detained six people, including Lei, the statement said.
As Lei was being transported to the police station, he attempted to leap from the police car, and officers employed "coercive measures", the statement said. When Lei complained of physical discomfort, he was taken to a hospital, arriving at 10:09 and showing "no signs of life", according to the hospital. He was pronounced dead after a 45-minute effort to resuscitate him.
The family's questions went viral on the internet this week, triggering public debate over whether a private citizen should be entitled to detailed information when a family member is held by the police.
Peng Jiyue, the lawyer representing Lei's family, said questions about the location of the alleged prostitution remain unanswered, along with a request to examine signed transcripts of statements made to the police by witnesses and suspects on Saturday night.
The lawyer said family members made more than 40 phone calls to Lei after 11:30 pm, after he failed to meet the relatives at the airport, and that he believed the police department had no reason for a two-hour delay in informing the family about Lei's death. They were informed at 1 am, Peng said.
Lei's wife, who was interviewed by China Central Television, said she refuses to accept the police explanation of events.