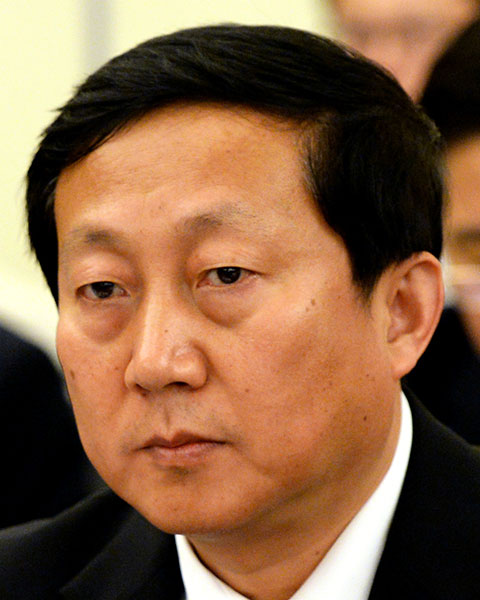 Wang Xuguang
Judges must change the way they handle environmental disputes, modernize their skill sets and stop favoring businesses over damaged ecology, according to an official at China's top court.
With environmental disputes increasing rapidly, the need for judges to adapt to revised laws, new case precedents and to understand their role in environmental protection has become more acute, the official said.
Wang Xuguang, deputy chief judge of the Environment and Ecology Tribunal under the Supreme People's Court, said that since last year there have been more than 230,000 environmental cases.
In 2014, all intermediate people's courts in China were told to set up tribunals specializing in environmental disputes.
Chinese courts have also accepted 36 environmental cases in the public interest since Jan 1, when the revised Environmental Protection Law took effect, but only two verdicts have been issued, the top court said.
"Damage evaluation is a big challenge in tackling environmental disputes, as it is a technical process that involves complicated calculations," Wang said.
Assessing the damage and how much money is needed to remedy a situation requires a great deal of time for judges to reach a verdict, according to Wang.
Wang also said the time consuming evaluation process is one reason that only a small number of verdicts have been reached in environmental public interest litigation.
Judges have been told to discuss assessments with authorities, such as forestry and mineral departments, in regions where the damage occurred.
However, difficult damage assessments are not a fundamental obstacle to dealing with environmental disputes, Wang said, adding: "After all, what we do is to judge. When the damage is difficult to account for and the evaluation cost is too great, we must still give a verdict."
A further challenge seen in lower-level courts is the interpretation of laws allowing nongovernmental organizations to file lawsuits against polluters on behalf of the public. Some courts have rejected these cases, while others have accepted them.
In August, for example, an environmental group accused eight chemical plants of polluting the Tengger Desert, but the city court in Zhongwei, Ningxia Hui autonomous region, refused to consider the case. It ruled that the organization did not meet the legal requirements for such an action.
The new law states that an NGO must have been registered for at least five years to sue on behalf of the public.
But in Nanping, Fujian province, a case filed by the Beijing-based group Friends of Nature was accepted by the local court, although the group did not met the registration requirement. The group won the case on Nov 2, with the court ordering the plants to pay 1.27 million yuan ($198,730) toward forest restoration work
"We should allow more NGOs to bring public interest litigation. Protecting the environment is the key, so we must handle such disputes," Wang said.
Gan Daixing, a judge in the Nanping case, said Friends of Nature had not been registered for at least five years, but it had engaged in environmental work for a long time before registering.
"The forest had been damaged and there was an urgent need to restore it. In this case, we gave approval to the NGO because it had been engaged in such work for more than five years," Gan said. "After all, environmental restoration is the priority."