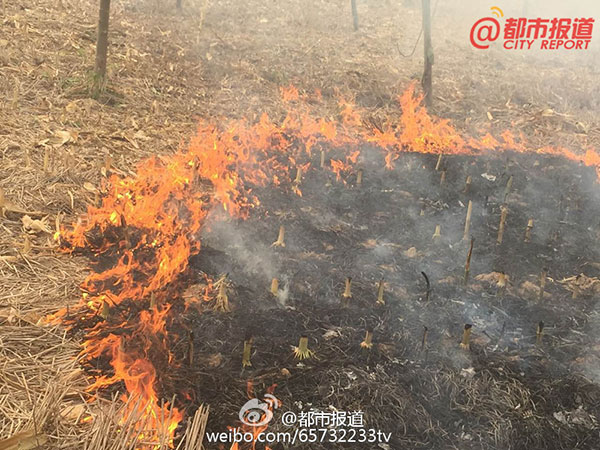 Local villagers burn straws in Taikang county, Zhoukou, Henan province, Sept 28, 2015. [Photo from Sina Weibo]
ZHENGZHOU - Officials from 11 counties in central China's Henan Province were reprimanded by the provincial government on Saturday for failing to control straw burning, believed to be a major cause of smog.
Some 207 burning locations have been discovered in Henan since Oct. 1, half of which were in Zhoukou City, according to Wang Dengxi, an official with the provincial government.
Taikang County, which is under the jurisdiction of Zhoukou, was fined 20 million yuan ($3.1 million) for rampant straw burning. The fines will be used to reward biological utilization of the straw, in the form of fertilizer or power generation.
Straw burning is banned in the province to reduce smog.
Farmers traditionally burn straw after the autumn harvest, and plough the ashes into the soil to fertilize the farmland.
Experts argue that burning straw not only wastes valuable resources, but also contaminates the environment.