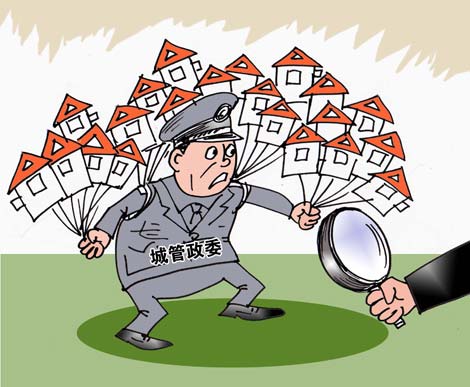 [Cartoon by Tang Zhishun/cartoon.chinadaily.com.cn] 
GUANGZHOU - An official in Guangzhou, capital of south China's Guangdong Province, has been expelled from duty after investigators found he owned far more houses than could be afforded on his salary, according to a disciplinary watchdog announcement on Monday.
Cai Bin, a senior urban management official with the city's Panyu District, was restricted from travelling and asked to cooperate with further investigations, Mei Heqing, an official with the standing committee of the city's commission for discipline inspection, said at a press conference.
Cai is suspected of receiving huge bribes when he successively served as deputy chief of the district's public security bureau, head of its urban management bureau and political commissar, a CPC official of the bureau, in past years, according to Mei.
Investigations showed that Cai and his family owned 22 houses, one more than the number claimed by muckrakers who brought the scandal to light in cyberspace recently.
Further investigation is under way, added Mei.