In today's trending, Chinese university offers dating course, square dancing grannies attack drone for mooncakes, a couple of bus drivers plan to bus their wedding guests, and golden dragons carved on living trees.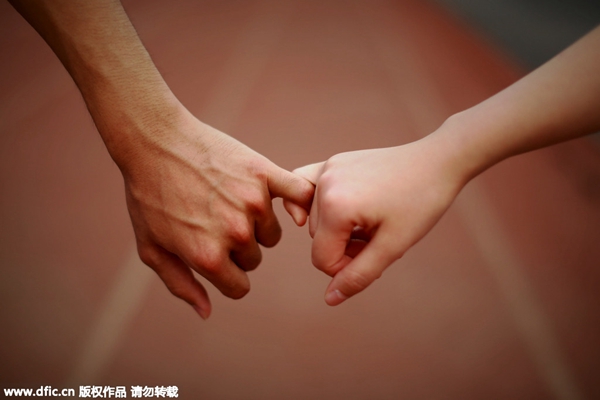 A couple on campus in Shanghai, May 20, 2015. [Photo/IC]
Chinese university offers dating course
The increasingly skewed sex ratio in China not only worries the parents of marriageable young people, but also their schools. Tianjin University in northern China has defied traditional Chinese conservatism by offering its students a dating course.
The course, with 32 class hours and 2 credits, is offered by a student community, "Queqiaohui", which specializes in friend-making and dating. It teaches theory and practical skills, including social etiquette training and a dating salon.
"If the course attendees applied what they learned to real dating by finding a boyfriend or girlfriend and forming a good relationship, it is possible that they can get full marks in the course," said Cong Ying, director of Queqiaohui.
In our next story, a man's romantic gesture is spoiled by greedy square-dancing grannies.