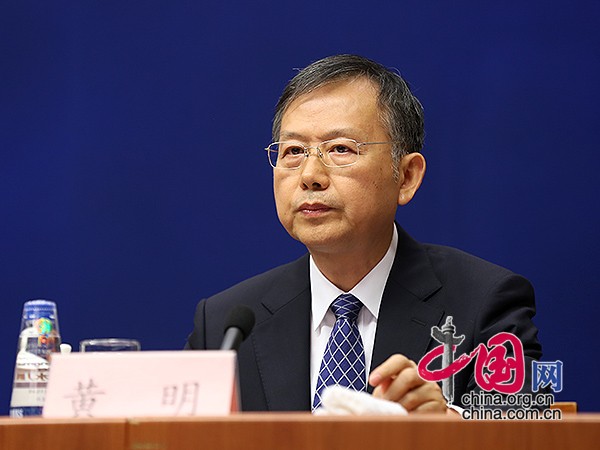 Huang Ming, vice-minister of public security, attends a news conference in Beijing Monday.[Photo/china.com.cn]
China will strive to record by audio or video the questioning of all suspects in the future in a bid to protect their legal rights, Huang Ming, vice-minister of public security, said Monday.
"China will further improve its measures on meetings between lawyers and their clients, will film the full procedure of questioning of suspects in major cases and gradually China will expand the filming to include all cases," Huang said at a press conference in Beijing.
Huang said this is part of the government's efforts to protect the legal rights of criminal suspects.
A total of 1,603 defendants have been acquitted in the last two years, Jiang Wei, deputy director of the Office of the Central Leading Group for Judicial Reform, said at the news conference.
Detention centers came under intense public scrutiny some years ago when a number of suspects died and cases were exposed in which confessions were obtained by torture.