In today's trending, a retired train is converted into a school dorm, transsexual takes part in beauty contest, bride performs first aid on drowning man, and a wealthy man continues working as a security guard.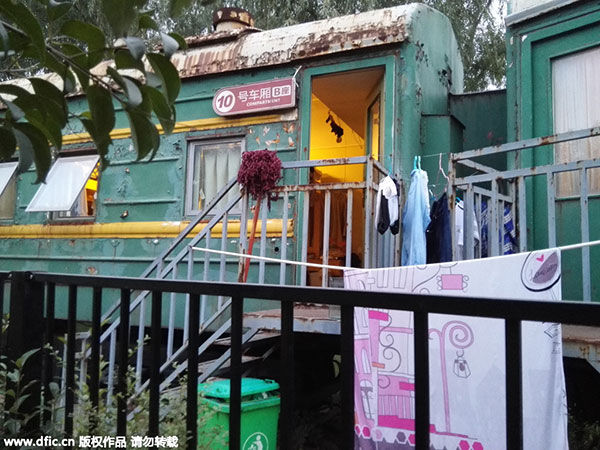 The exterior of the train. [Photo/IC]
Retired train turns school dormitory
Certain students in Zhengzhou, Central China's Henan province, have been living the dream by rooming in a train. A retired train was repurposed as a school dormitory, with solar water heaters and air-conditioners inside the carriages to make it more comfortable, according to dfic.cn.
The train is surrounded by rail fences and the students have to keep to the opening hours of the dorm.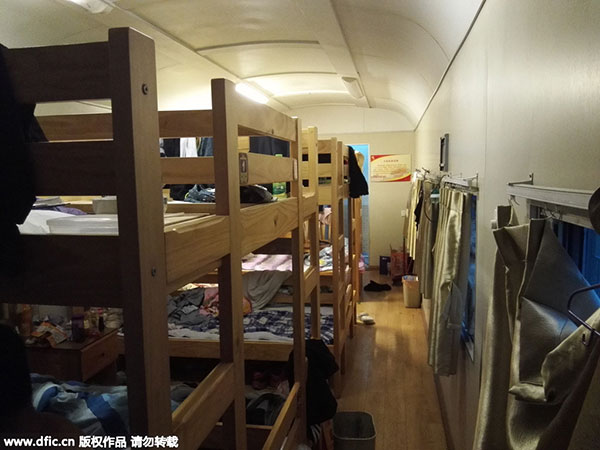 The inside of the dormitory. [Photo/IC] 
In our next story, meet the transsexual competing in a beauty contest.