Fire treatment can be used in warding off diseases and special conditions including cervical spondylopathy, arthritis, stomachaches, menalgia and insomnia.
It can also help preserve health, such as weight loss, fatigue alleviation and eliminate toxins to help the body and even increase beauty.
But experts warn that since it involvess fire, the slightest mistake can burn a person's body. Therefore, knowing how to do it is very important, and the practitioner must be qualified.
Furthermore, the treatment is not for everybody. For those deficient in yin, the heat inside their body could become inflamed. Also, those who suffer from skin diseases are not suited for the treatment.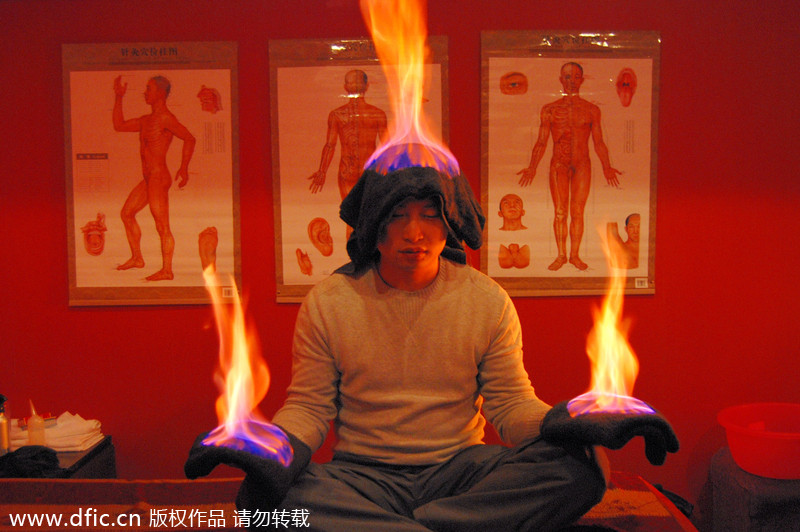 A patient undergoes fire treatment to cure cervical spondylopathy in Jiaxing city, Zhejiang province, Jan 14, 2009. [Photo/IC]
| | | |
| --- | --- | --- |
|   | | |
| Cool and beautiful tips from ancient China | Culture insider: 10 types of residential houses across China | Culture insider: 7 things you might not know about Summer Solstice |