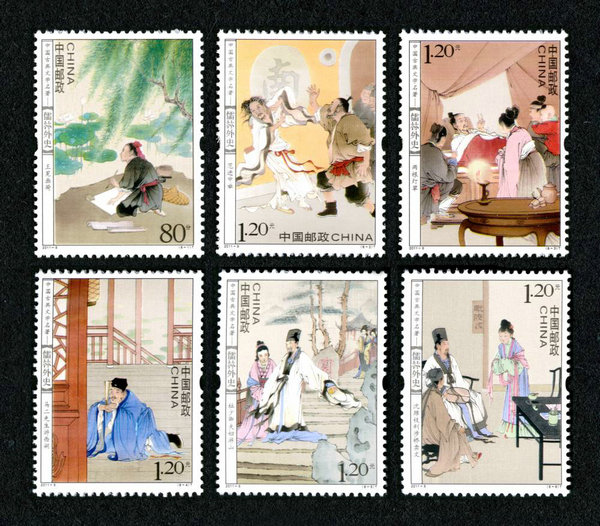 A set of stamps featuringThe Scholars. [Photo/ From Internet]
The Scholars is a classical Chinese novel written by Wu Jingzi of the Qing Dynasty (1633-1911). Set during the Ming period, the book describes every kind of Chinese scholar, ridiculing over-ambitious men and criticizing the civil service examination system.
To mark the 310th anniversary of Wu Jingzi's birth, a set of 6 stamps related to The Scholars was issued in March 2011.