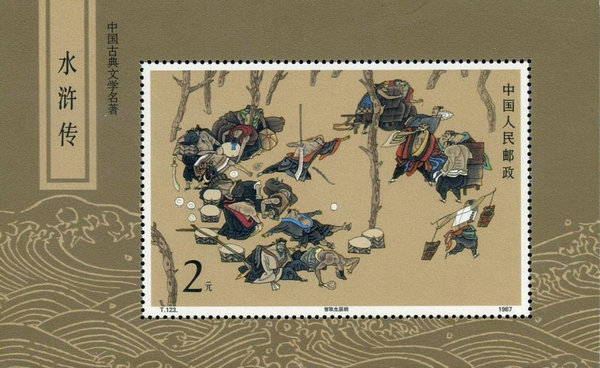 One of the stamps featuring Water Margin. [Photo/ From Internet]
Water Margin is considered one of the Four Great Classical Novels of Chinese literature, attributed to Shi Nai'an. It tells of a group of 108 outlaws gathered at Mount Liang and introduces readers to many of the best-known characters in Chinese literature, such as Wu Song, Lin Chong and Lu Zhishen.
From 1987 to 1997, 5 sets of stamps concerning Water Margin were issued, breaking the record for circulation of stamps featuring Chinese literature.