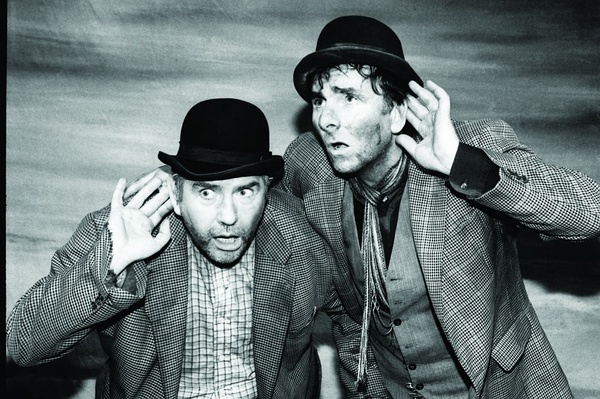 Stage photo of Waiting for Godot. [File photo]
After 12 years, Waiting for Godot, French writer Samuel Beckett's masterpiece, is coming to Beijing's Capital Theater again, but this time, the play will be in French.
Jean Lambert-Wild, director of Théâtre de l'Union in France, said the play is one of his most important adaptations, as it is a vivid presentation that stands the test of time.
"I always loved Beckett's style of writing, but I had been waiting for the right time to adapt it. I chose to adapt it now, as the play reflects the current political situation," said Lambert-Wild.
According to the director, the play uniquely reflects human nature, and he always has to ask himself how he should fully express the work of an existentialist.
As of today, the play has been performed for over 60 years. The play's world premiere was held on January 5, 1953, in Paris. The titular Godot, which the characters spend the whole play waiting for, has since been seen to represent the many things in life that people wait for.
So far, a number of Chinese directors have attempted to stage a few productions with different interpretations of "Godot". This is the first time the French version of the play will meet the Chinese audience.
If you go
Capital theater. July 22-24. 19:30