The Singles Game (Simon & Schuster), by Lauren Weisberger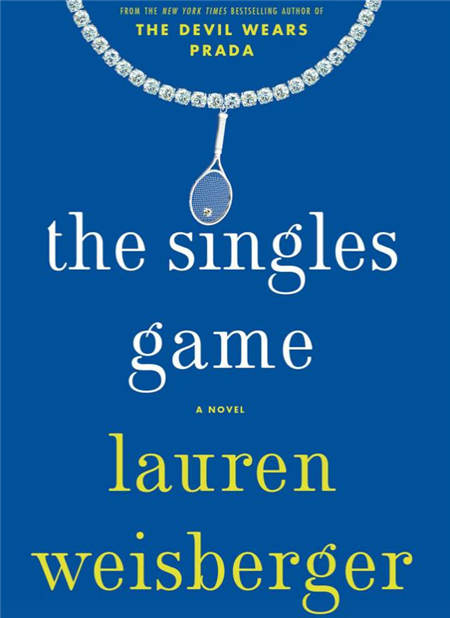 [Photo provided to China Daily]
Lauren Weisberger, author of the best-selling The Devil Wears Prada, trades fashion magazine politics for the drama that often follows the elite world of competitive tennis in her new book, The Singles Game.
Charlotte "Charlie" Silver has been playing tennis her entire life. When her dreams of winning a grand slam come crashing down on Wimbledon's Centre Court, Charlie makes some drastic changes. She fires her coach and hires the legendary Todd Feltner. Feltner is sure Charlie has the skill to win, but he believes her personality needs an extreme makeover.
Charlie's sweet, girl-next-door persona is transformed into a ruthless, black leather-wearing warrior princess. Charlie realizes that her sexy "bad girl" attitude easily turns the heads of the media, as well as the hottest male player in the world. She slowly climbs in the rankings and receives million-dollar endorsement deals. Soon Charlie is hanging out with her famous boyfriend and other celebrities on fancy yachts. What she doesn't anticipate is the drama that comes with this new lifestyle.
Weisberger is able to weave interesting aspects of Charlie's celebrity life and work ethic into the fabric of a sizzling love story. Readers will rally along with Charlie's entourage.