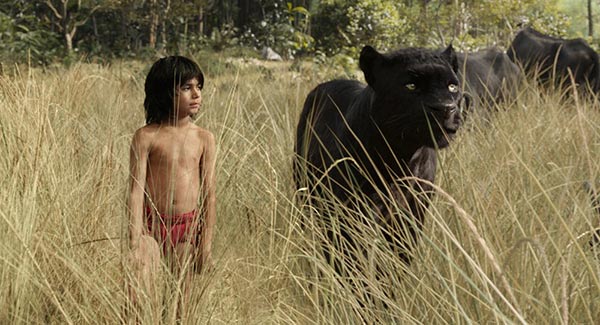 A scene fromT he Jungle Book. [Photo/Mtime]
Disney's The Jungle Book continued to lead the box office in its second weekend of releasing. Universal's Huntsman: Winter's War opened in a far distant second place.
The 3D live-action computer animated film directed by Jon Favreau is estimated to take in $60 million in sales this weekend, dropping 41 percent from last weekend's debut.
The Jungle Book is quickly approaching the $200 million mark in North America with a massive ten-day gross of $191.5 million. Around the world, the movie has sold $528 million so far.
"The Jungle Book continues to wow audiences across the board, and has enjoyed a perfect combination of great reviews, solid social media buzz and good old-fashioned word of mouth," said movie industry analyst Paul Dergarabedian.
The Universal's film Huntsman: Winter's War finished in a distant second place with an estimated $20.1 million. The Huntsman: Winter's War opened at 3,791 locations and received a solid "B+" rating from first night moviegoers on CinemaScore, but only has a 17 percent of positive rating from critics on RottenTomatoes.
Rounding out the rest of the top 10 movies at box office chart this weekend were Barbershop: The Next Cut ($10.8 million), Zootopia ($6.6 million), The Boss ($6 million), Batman Vs. Superman: Dawn of Justice ($5.5 million), Criminal ($3.1 million), My Big Fat Greek Wedding 2 ($2.1 million), Compadres (1.4 million), Eye in the Sky (1.2 million).
Related:
Disney's The Jungle Book debuts with over $100m