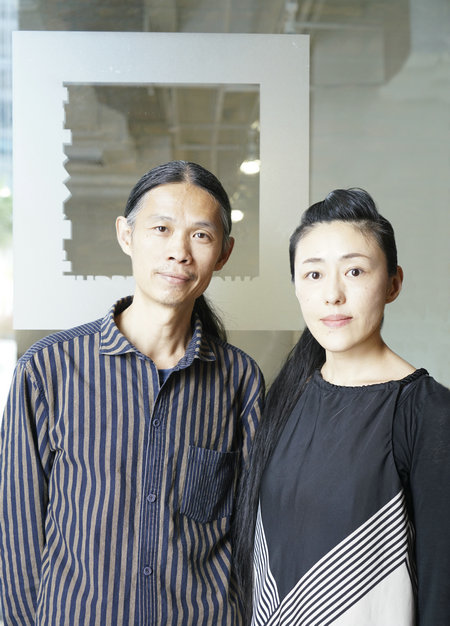 Chinese photographer Lu Zhirong and his wife Inri. [Photo provided to China Daily]
In 2007, when Chinese photographer Lu Zhirong and his wife, Inri, established Three Shadows, they didn't expect the art center devoted to contemporary photography to flourish.
At the time, there was limited understanding of photography as an art form.
Now, the institution located in Beijing's Caochangdi arts district has evolved into a major platform for Chinese photographers to show their works and exchange ideas with peers, through exhibitions and workshops.
The Three Shadows Photography Award and Exhibition has been organized since 2009 to encourage Chinese photography.
The event, which is held in Beijing annually, draws visitors from home and abroad. This year, the ongoing exhibition runs through June 3.
Nearly 30 photographers have entered experimental works that have been judged by an international panel, including Quentin Bajac, the chief photography curator of the Museum of Modern Art in New York, and Japanese designer Satoshi Machiguchi.
To Bajac, the creativity and diverse approaches of the photos, as well as the different backgrounds of their creators, show the vigor of Chinese contemporary art.